September 8, 2016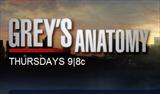 New Grey's Anatomy season 13,premiere episode 1 official spoilers,synopsis released by ABC. Recently, ABC served up the new,official synopsis/spoilers for their upcoming "Grey's Anatomy" season premiere episode 1 of season 13, and it sounds like things will get very dramatic and extremely intense as Catherine and April get into a huge argument over the baby!
Meredith has to hold onto secrets that ultimately affects her relationships with Maggie and Alex! We're also going to see Richard try to help out Jo with making a major decision, and more. The episode is called, "Undo."
In the new episode 1 press release: THE DOCTORS OF GREY SLOAN MEMORIAL HOSPITAL ARE FORCED TO FACE THE CONSEQUENCES OF THEIR ACTIONS. Press release number 2: When one of Grey Sloan's own lands in the hospital, Bailey will try to figure out what happened while the rest of the doctors jump in to help.
Meredith is going to end up juggling huge secrets that affect her relationships with Alex and Maggie. While Richard helps Jo with a big decision, April and Catherine are going to to clash over the new baby.
Read More..>>