September 6, 2016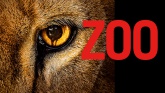 New Zoo season 3 is happening,new spoilers are on the way. Hey, Zoo fans. It is with great pleasure that we can officially confirm with you guys, right now, that your favorite show has indeed be green lit for a brand new 3rd season by CBS.
The official announcement actually happened way back on August 10th, 2016 in front of the Television Critics Association by CBS Entertainment President ,Glenn Geller, according to CBS.
Season 3 is currently scheduled to debut in the Summer 2017. Zoo has actually been the summer's second most-watched original scripted broadcast. This great news also means that you guys can expect to see new spoilers, videos, photos , cast interviews and all that great stuff in the upcoming weeks and months, so be sure to be on the lookout for that.
Read More..>>