July 18, 2016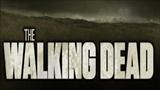 New Walking Dead season 7 main villain spoiler teasers & more dished out. Recently, the folks over at the Inquisitr, dropped a couple of new spoiler teasers for the upcoming "The Walking Dead" season 7 from a couple of new outlets.
We've learned a few things that will be going down in the premiere episode 1, along with things that will be taking place during the season.
It turns out that the premiere episode is going to pick up right where season 6 left off, so we're going to immediately find out who the new villain, Negan, killed. What's even more compelling is that it's believed that Negan may have actually killed 2 people, not just one!
They say a casting notice for "photo doubles" is leading some to believe that Glenn Rhee (Steven Yeun) and Sgt. Abraham Ford (Michael Cudlitz) may have gotten killed, but that's not officially confirmed, so take it as a rumor.
Read More..>>