June 16, 2016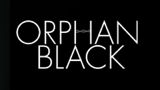 New Orphan Black season 5 officially confirmed,new spoilers to arrive. Hey, "Orphan Black" peeps. This just in from TV Line that BBC America has indeed renewed your favorite show to come back for a new season 5! However, they revealed some bad news to go along with that. It turns out that season 5 will be the final season.
The final season will feature another 10 episodes that are scheduled to air sometime in 2017. This renewal news also means that you guys can look forward to seeing some brand new spoilers, videos, photos, interviews and all that good stuff in the future weeks and months, so be sure to keep your eyes peeled for that.
Co-creators of Orphan Black, John Fawcett and Graeme Manson, delivered a statement about the show's final season, stating: "We are excited to deliver an epic conclusion to the tale of Sarah and her clone sisters.
The past four seasons have been a phenomenal adventure, and we are eternally grateful to our loyal fans who have loved the twists and thrills of our weird little show. We are thankful to our partners at Temple Street, and to BBC AMERICA and Space for their support and giving us the opportunity to end on a high."
Read More..>>