June 20, 2016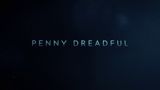 New Penny Dreadful season 4 not happening,canceled by the producer. Hey, "Penny Dreadful" fans. We had previously reported that Showtime was undecided about giving your favorite show a new season 4.
Then early this morning, TV Line revealed that the shows Executive Producer, John Logan, confirmed that he actually ended the show! So, there will be no season 4! Just take a moment to let it sink in.
Alright, so now that we've gotten that out of the way. It's not the end of the world. I'm sure Showtime will come out with a new show in its place that you can cling onto. Also, In rare event, TV Line was able to question both Showtime's president, David Nevins and EP John Logan, as to why this great show is going away.
David quickly let everyone know that Showtime had nothing to do with the Penny Dreadful's cancellation. It was all John's fault, and that he needed to be the one to explain just what the hell he was thinking.
Read More..>>