June 20, 2016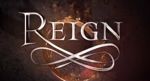 New Reign season 4 is happening,new spoilers coming soon. Hey, "Reign" fans. We're very happy to be able to tell you, right now, that you can expect to see your favorite show return for a brand new season 4! The renewal announcement actually came quite early, way back in early March 2016 according to TV Line.
This great news also means you guys can expect to see new spoilers, sneak peek clips, photos, cast interviews and all that good stuff in the upcoming weeks and months, so be sure to stay tuned for all of that. Now, here's a little bad news. It turns out that CW isn't giving Reign a full season for season 4, so it won't be debuting until the midseason.
It's unknown exactly how many episodes it will feature, but get prepped for maybe 13-16 episodes. Once we get official confirmation, we'll post it to the site.
Read More..>>