September 10, 2016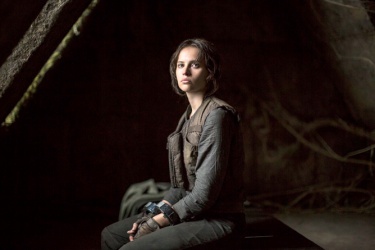 New Rogue One official movie pic shows Jyn Erso totally locked up. Recently, the folks over at Yahoo Movies delivered this new, official pic from the upcoming "Rogue One: A Star Wars Story" sci-fi/action flick that's being distributed by Paramount Pictures.
The photo features actress, Felicity Jones as character, Jyn Erso, and she looks pretty helpless in this scene as she's all bound up in a cell. At this point, she's a prisoner of the Rebel forces before Mon Mothma decides to recruit her to join up with Captain Cassian Andor's team.
The film stars: Felicity Jones, Diego Luna, Ben Mendelsohn, Donnie Yen, Mads Mikkelsen, Alan Tudyk, Riz Ahmed, with Jiang Wen and Forest Whitaker. It was directed by Gareth Edwards.
Read More..>>