March 1, 2016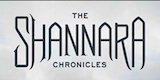 New Shannara Chronicles season 2 still in question,MTV hasn't decided yet. Hey, "Shannara Chronicles" fans. Unfortunately, we won't be able to confirm with you guys, tonight, whether or not your favorite show is getting a new season 2, because MTV just hasn't made up their freaking minds yet according to hypable.com.
There is some encouraging news, though, as the co-exucutive producer of the show, David Blocker, thinks that there is a high possibility for a new season 2, stating: "In the US, it delivered beyond what MTV had expected and that's hard because they expected a lot."
The website, IF.com, asked him, point blank, if a new season 2 was happening, and he replied with: "From all aspects it looks like we are headed for a future.
Read More..>>