September 14, 2016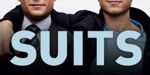 New Suits season 6,episode 11 spoilers delayed for long break. Hey "Suits" fans. Unfortunately, we have to let you guys know that your favorite show has reached its Summer finale with the airing of episode 10, tonight, and if history repeats itself, we're not expecting to see the new episode 11 air until like February or March 2017. So, FX hasn't yet revealed any official spoilers for episode 11.
We probably won't see their official synopsis for episode 11 until sometime in early 2017. However, all hope is not entirely lost when comes to new spoilers as I'm sure the press will hit up their showrunner to get some new scoops on the second half of the season.
Season 6 is scheduled to show 16 episodes again, so when season 6 starts back up, we can expect to see 6 more episodes.
Read More..>>