May 19, 2016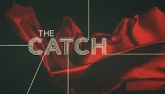 New The Catch season 2 is happening,new spoilers on the way. Hey, "The Catch" peeps. It is with great pleasure that we can officially tell you, right now, that ABC has indeed decided to hold on to your favorite new show for a new season 2 shot despite it having such a short 10 episode run for the first season.
This also means that you guys can expect to see new spoilers, interviews, photos, sneak peek video clips and all that great stuff in the future weeks and months to come, so be sure to stay on the lookout for all of that.
According to TV Guide, the renewal announce came just last week on May 12th, 2016. Currently, it's unknown how many episodes ABC will give the 2nd season of The Catch. It's possible that we may see the same scenario play out that we saw for season 1. Who knows at this point? We expect ABC to make things more clear later this Summer 2016.
Read More..>>