December 6, 2015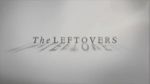 New Leftovers season 3 currently questionable,HBO's yet to decide. Hey, "The Leftovers" fans. Unfortunately we won't be able to confirm a new season 3 of your favorite show tonight as HBO currently hasn't released a decision on it yet. So, at the moment, it could go either way.
According to Bustle.com, if the life of the show was left up to the season 2 ratings, it's definitely in trouble as it had a very sharp decline in viewers compared to season 1.
However, this decline is most likely do to HBO airing the season 2 in the Fall instead of the Summer like it did with season 1.
Read More..>>