April 20, 2014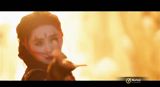 New X-Men,Days Of Future Past 'Time To Make A Choice' featurette movie clip hit the net. Recently, 20th Century FOX in association with Norton Antivirus, dropped this new featurette/movie clip (below) for the upcoming "X-Men: Days Of Future Past" super hero/action flick, and it looks great, featuring some cool,new action scenes with more of the mutants doing their thing. It also shows exclusive commentary and spoilers from the some of the cast and crew peeps. The clip is called, "Time To Make A Choice." Check it out,below.
The film stars: Hugh Jackman, Ian McKellen, Patrick Stewart, James McAvoy, Jennifer Lawrence, Michael Fassbender, Nicholas Hoult, Anna Paquin, Halle Berry, Ellen Page, and Shawn Ashmore. In the new flick, the ultimate X-Men ensemble will fight a war for the survival of the species across two time periods.
The characters from the original "X-Men" film trilogy will combine forces with their younger selves from "X-Men: First Class," in an epic battle that must change the past to save the future. It's set to show up in theaters on May 23rd, 2014.
Read More..>>