Subscribe to HWH's Free Updates:
Vampire Diaries Spinoff 'Originals' Episode 1,Season 1 Official Spoilers,Synopsis Released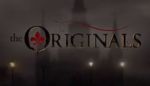 Vampire Diaries spinoff 'Originals' episode 1,season 1 official spoilers,synopsis released. Recently, CW dished out the new,official synopsis/spoilers for their upcoming Vampire Diaries spin off show, "The Originals" episode 1 of season 1, and it sounds quite interesting as Klaus begins his journey to reclaim New Orleans, and more. The episode is called, "Always and Forever."
In the new episode 1 press release: Klaus Mikaelson , the original vampire-werewolf hybrid, has returned to the supernatural melting pot that is the French Quarter of New Orleans, the city his family helped build 300 years ago. Determined to help his brother, Elijah will leave their sister Rebekah behind ,and follows Klaus. Elijah will learn that the beautiful and rebellious werewolf ,Hayley, Klaus' onetime flame, has fallen into the hands of a powerful witch named Sophie Deveraux.
When Sophie reveals some life-changing news, Elijah is going to realize that the Original family may have been given a second chance at humanity and redemption. Klaus, however, will be more intrigued by his recent unexpected reunion with his former protégé, Marcel, a charismatic but diabolical vampire who now has total control over the supernatural inhabitants of New Orleans.
Klaus will vow to reclaim what was once his, the power, the city and his family. The series also stars Leah Pipes as Cami and Danielle Campbell as Davina. Chris Grismer directed the episode, and it was written by executive producer ,Julie Plec and co-executive producer Michael Narducci. Episode 1 is scheduled to air on Thursday night,October 3rd at 8pm central time on the CW. Follow us on Facebook by Clicking Here. Follow us on Twitter by Clicking Here.
Did You Enjoy this Post? Subscribe to Hollywood Hills on Facebook, Twitter, & Email
Recent Posts from On The Flix: