July 17, 2016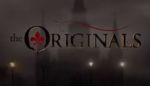 Originals season 4 to deliver lots of new spoilers next week. Hey, "Originals" fans. It's time to get excited as you're about to get exposed to all the new season 4 spoiler scoops that you can handle, next week!
It turns out that the cast and crew of CW's hit drama, "The Originals," are scheduled to hit up the big 2016 Comic Con stage out in San Diego,CA on Saturday afternoon, July 23rd, 2016 at 12:50pm Pacific Standard time in the Indigo Ballroom.
So, if you happen to make it out there, that's where they'll be. They'll be doing a big 1 hour Q&A session. The list of castmembers and executive producers hasn't officially been revealed yet, but we're guessing we'll see the main stars: Joseph Morgan, Phoebe Tonkin, Daniel Gillies, Charles Michael Davis and Riley Voelkel, along with executive producer, Julie Plec show up.
We'll be sure to get their spoiler panel video up on this site, along with any other spoilery materials that are presented, so be sure to check back for all that great stuff.
Read More..>>