July 8, 2016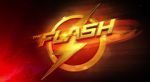 Flash season 3 cast to reveal a lot of new spoilers this month. Hey, "The Flash" peeps. We're reporting to you that it's that time of the year again. The Flash cast and crew peeps are all set to head back to the big Comic-Con Summer event out in San Diego,CA later this month to deliver their very informative Question & Answer session for their upcoming season 3.
The cast is scheduled to deliver their panel session in Ballroom 20 on Saturday evening, July 23rd, 2016 in the 5pm pacific standard time slot. Currently, the official announcement of the cast that will be on hand, hasn't been revealed yet.
However, we can confidently guess that the main stars: Grant Gustin, Danielle Panabaker, Candice Patton, Tom Cavanagh, Caros Valdes and Jesse L. Martin, along with some of the executive producers will show up.
The session is scheduled to be about an hour along, and we're sure that it will deliver a lot of new insight into what we can expect to see in the new season 3.
Read More..>>