August 2, 2014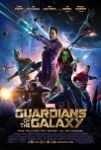 New Guardians Of The Galaxy 2 sequel possible spoilers dished out by the director. As previously reported, The Guardians Of The Galaxy franchise has already revealed that they have plans to get the sequel into theaters on July 28th, 2017. Now, we've got some new statements from director, James Gunn, which reveal possible spoilers that we could see take place. it turns out that we could see a storyline, involving Peter Quill's father. More stuff on the Nebula character. Additional stuff about Yondu, Drax and more.
James Gunn's spoilery comments read like this: "I know a lot of where I want to go. I have a lot of ideas for stories and characters that are going to appear, and there are documents written up, that some people have, about Peter Quill's father and his relationship, a lot of stuff about Yondu and a lot of stuff about Drax that nobody knows.
There are a lot of things that are part of the overall schematic that already exist, not to mention a lot of stuff about all of the cultures. There's a lot of stuff about Xandarian and Kree culture that I've written down or I have in my head, as well as Krylorians and Ravagers.
Read More..>>