July 21, 2016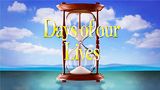 Days Of Our Lives 2016 to bring on a new attractive,smart male for action,new details. According to a new report from the Soap Opera Digest folks, the "Days of Our Lives" peeps are currently running a casting call for a new, male character, named Levi, that they want to throw into their storyline.
Levi is described as being "a gorgeous African American male in his late 20s. He's everything a woman could want in a man. He's funny, quick-witted, protective, intelligent and makes an honest living working hard and loving what he does. He can come off as edgy not angry."
Levi is currently going to be a recurring character with the possibility of a contract. The Levi role is scheduled to start filming in late August 2016, and the episodes are scheduled to show up, onscreen, sometime in 2017.
Read More..>>