July 8, 2016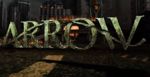 Arrow Season 5 to dish out lots of new spoilers this month. Hey, "Arrow" fans. It's time to get excited as your favorite show is, once again, sending their cast and crew over to the big Comic-Con event in San Diego, CA later on this month to deliver a ton of new spoiler intel for their upcoming season 5.
Their spoiler panel is scheduled to show up on Saturday evening, July 23rd, 2016 in Ballroom 20 in the 5:30pm pacific standard time slot. They have yet to reveal exactly which castmembers will be showing up, buy we believe we'll see, at least, the main stars: Stephen Amell, Emily Bett Rickar, Willa Holland and David Ramsey, along with some of the executive producers.
They'll be participating in an hour long Question & Answers session, which I'm sure will give us a lot of new insight into what we'll be going down in season 5.
Read More..>>