June 10, 2016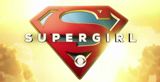 Supergirl season 2 bringing on Lex Luthor's younger sister & more,new spoilers. According to a new report from TV Line, the Supergirl season 2 peeps are in the midst of casting a couple of new roles and one of them includes the role of Lena Luthor who is Lex Luthor's kid sister.
She's described as being: "25-35 years old. She arrives in town to get out from under the shadow of her infamous brother. She's sexy and smart and determined to get what she wants. However, what she wants, is not yet known." Lena's character will be a series regular.
Next, they're casting for the Nick Farrow character. He's described as: "A brash leading man who butts heads with Kara at CatCo. Nick is looking to make a name for himself in the news world but the question of whether he can leave behind his former selfish and hedonistic ways, will constantly arise. In hanging out with Kara, the hero in Nick might finally come out." Nick Farrow will also be a series regular character.
Read More..>>