December 25, 2014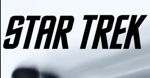 New Star Trek 3 official release date finally unveiled by Paramount. Recently, Paramount Pictures officially announced when the new Star Trek 3 movie will be hitting theaters to celebrate their 50th anniversary. It turns out they're going to drop the 3rd installment on July 8th, 2016, so be sure to jot that date down on your movie calendars.
Their official announcement reads like this: "In the Summer of 2016, Paramount will celebrate the 50th anniversary of the original Star Trek series by releasing Star Trek 3. Today, Paramount Pictures has given the film a July 8, 2016 release date." In addition to that, the movie will be directed by "Fast And Furious" director, Justin Lin, who replaced Roberto Orci.
Plot details have not yet been revealed, although the previous director, Robert Orci, stated earlier this year that his plan was to set the action in deep space, unlike the relatively Earth-centric J.J. Abrams films. There currently is no intel on whether the film will move forward with the same screenplay scripted by Orci, Patrick McKay and J.D. Payne or look for a new draft.
Read More..>>