May 17, 2016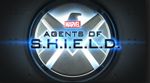 New Agents Of SHIELD season 4 definitely confirmed,new spoilers coming soon. Hey "Marvel's Agents Of SHIELD" fans. We're happy to be able to tell you guys that ABC actually decided, pretty early, to give your favorite show a brand new season 4 renewal!
According to Marvel's official site, ABC dropped the big renewal announcement way back in early March 2016, so ABC was definitely ready to jump on Agents of SHIELD's renewal bandwagon fast.
This awesome news also means you guys can expect to see new spoilers, video sneak peek clips, photos, interviews and all that terrific stuff in the upcoming weeks and months, so be sure to keep a close lookout for that.
Read More..>>