June 22, 2016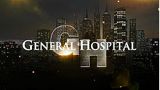 General Hospital 2016 Ashley Jones Aka Parker to return next month,new details. According to a new report from the soapcentral folks, General Hospital's Parker star, Ashley Jones (left), is about to show back up on the scene as she was spotted on the set with her co-star, Lexi Ainsworth aka Kristina in an Instagram photo.
The photo was captioned with: "Already #backtowork today! Ok, saying the inevitable… I'm "checking back into the hospital!" It's just #generalhospital! With @_lexiainsworth — love working w you! Check out the blog (link in bio) for my finds on nursing and working -or if ur signed up for #liketkit double click for your details emailed! And stay tuned to #GH for summer twists and fun! http://liketk.it/2oCOt @liketoknow.it @generalhospitalabc."
Ashley had to take a few months off due to maternity leave. Then she gave birth to a baby boy on May 24th, 2016.
Read More..>>