August 29, 2015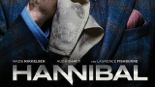 New Hannibal season 4 not happening,NBC canceled it. Hey, "Hannibal" fans. Yes it's true guys. We unfortunately have to tell you that NBC did indeed cancel your favorite show back in June 2015 according to Deadline.
They're saying that despite the show's current devoted fan base, it wasn't able to grow beyond that into a more broader network show. So, they opted to turn down a season 4 pickup.
The last reportings about this, claimed that the show was looking for a different network to keep it alive, but has currently not found any luck so far. Despite canceling the show, NBC did have some positive words about in a statement, saying: "We have been tremendously proud of Hannibal over its three seasons.
Read More..>>