August 8, 2016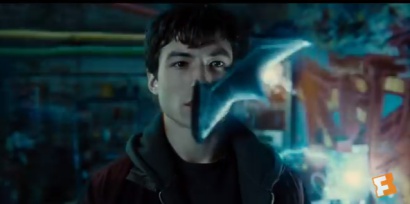 New Justice League first official movie teaser trailer released. Recently, Warner Bros. Pictures delivered the very first movie teaser trailer (below) for their upcoming super hero/action flick, "Justice League," at the big 2016 Comic-Con event in San Diego,CA a couple weeks ago, and it looks very interesting and quite humorous, giving us new looks at Wonder Woman, Bruce Wayne aka Batman, Aquaman, Barry Allen aka The Flash and Cyborg in action.
It turns out that Barry Allen really needs friends and has no problem joining the league. Aquaman has a huge temper. They also show some wicked fight scenes, along with some cool special effects. Check it out, below.
The movie stars: Ben Affleck, Henry Cavill, Gal Gadot, Amy Adams, Ray Fisher, Jason Momoa, Amber Heard, J.K. Simmons, Willem Dafoe and Jeremy Irons. The official synopsis for the movie, reads like this: "Fueled by his restored faith in humanity and inspired by Superman's selfless act, Bruce Wayne is going to enlist the help of his newfound ally, Diana Prince aka Wonder Woman, to face an even greater enemy.
Read More..>>