May 27, 2016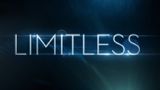 New Limitless season 2 is never happening,CBS decided to cancel it. Hey, "Limitless" fans. Unfortunately, we have to tell you that your favorite show has officially been garbled up and spit out by CBS for a new season 2, and the show has failed to get any other network to buy them, so it's officially done with.
According to Hollywood Reporter, CBS president, Glenn Geller, announced the awful news on Twitter, saying: "I'm truly sad to report that #Limitless will not continue on any platform. Thanks so much to everyone who watched."
It's reported that CBS tried to give it a season 2 life on other platforms such as Amazon and Netflix. However, both of them decided not to accept that offer. Apparently, CBS decided to buy new cop shows, Training Day and MacGyver, to see if they can do better than the ratings numbers they saw from Limitless. So, that's business ladies and gentlemen. It's all bout the numbers.
Read More..>>