September 16, 2016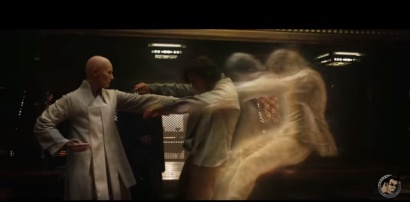 New Doctor Strange UK featurette movie clip released Yesterday. Yesterday, the Marvel Studios folks dropped this new UK featurette/movie clip (below) for their new "Doctor Strange" action/sci-fi movie. It looks really cool, featuring new scenes with awesome special effects as Dr. Strange realizes powers far greater than he could ever have imagined.
We also see brief interview clips, featuring main stars: Benedict Cumberbatch, Rachel McAdams, Tilda Swinton and Chiwetel Ejiofor. They deliver up a a few spoiler bites for the film, and more. Check it out, below.
The movie stars: Benedict Cumberbatch, Chiwetel Ejiofor, Rachel McAdams, Michael Stuhlbarg, Mads Mikkelsen, Tilda Swinton, Scott Adkins, Amy Landecker and Benedict Wong.
In the new movie, we'll see "Talented neurosurgeon ,Doctor Stephen Strange , after a tragic car accident, have to put his ego aside to discover the secrets of a hidden world of mysticism and alternate dimensions.
Read More..>>