August 21, 2016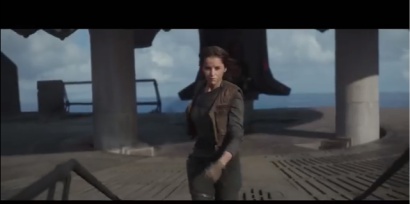 New Rogue One second United States movie trailer released. Recently, Paramount Pictures served up this new, 2nd United States version movie trailer for their upcoming action/sci-fi movie, "Rogue One: A Star Wars Story," and it looks quite interesting, super intense and quite dangerous as Felicity Jones' character, Jyn Erso, is given a very important weapon's test assignment that involves major shootout sessions, hardcore battling , tons of explosions and a 96% percent failure rate!
It definitely looks like this flick will provide plenty of action and hardcore suspense. Check it out, below.
The movie stars: Felicity Jones, Diego Luna, Ben Mendelsohn, Donnie Yen, Jiang Wen, Forest Whitaker, Mads Mikkelsen, Alan Tudyk and Riz Ahmed.
Read More..>>