July 16, 2016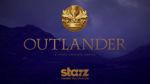 New Outlander season 3 Lord John Grey spoiler intel revealed by producer. Recently, the folks over at TV Line got to hit up STARZ Outlander executive producer, Ronald D. Moore, to get some spoiler scoopage for the upcoming season 3.
This time, what we learned, was in regards to Lord John Grey. Season 3 is going to be based on the 3rd novel in the series titled, Voyager. However, a question was posed about whether they might choose to include things that took place with Lord John in his other separate novels.
And it turns out that they don't really have plans to include things from Lord John's solo novels, but instead will choose to just stick with the material about him in Voyager.
Ronald told them when asked about it: "Not so much. John Grey is in the third book, so we're kind of taking our cues from what is actually in the third book at this point. We're not averse to it. We just aren't really bringing in the other novels at this point."
Read More..>>