August 10, 2016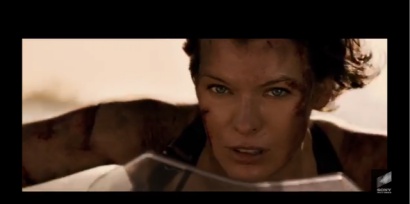 New Resident Evil 6 first movie teaser trailer released. Recently, Screen Gems (Sony) delivered this new, very first teaser movie trailer (below) for their upcoming "Resident Evil 6: The Final Chapter" action/thriller flick, and it looks very intense and highly dramatic as Alice is spotted back in hardcore action, revealing that she's ready to take out everyone of the creatures this time around.
We're shown heavy fight scenes that include major explosions, about a million rounds of gun shots being fired off, extreme hand to hand combat, and more! Check it out, below.
The movie stars: Milla Jovovich, Ali Larter, Shawn Roberts, Ruby Rose, Eoin Macken, Lee Joon-Gi, William Levy and Iain Glen. The official synopsis for the movie, reads like this: "Picking up immediately after the events in "Resident Evil: Retribution," Alice (Milla Jovovich), will be the only survivor of what was meant to be humanity's final stand against the undead.
Read More..>>