July 31, 2016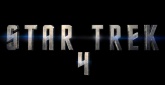 New Star Trek 4 movie could happen,lead actors already signed on. According to a recent report from The Hollywood Reporter, Paramount Pictures has already taken the initiative to make sure lead actors for their Star Trek franchise, Chris Pine (James T. Kirk) and Zachary Quinto (Mr. Spock), are signed on for a 4th installment if the studio decides to greenlight it.
We have to write that way, because Paramount hasn't technically announced a new, 4th movie yet. It will come down to what it always comes down to, straight up money, and how much the 3rd installment titled "Beyond" brings in at the box office.
The 3rd installment is doing quite well and is on track to outdo the first and second installments, so that's a good sign. If the 4th movie gets greenlit, Chris Pine and Zachary Quinto will reportedly get a huge raise up to $6 million from $3 million to do the film.
Read More..>>