June 18, 2016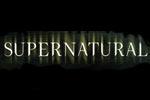 New Supernatural season 12 premiere date served up by CW. Alright, so recently, CW finally dropped it's new Fall 2016 premiere dates on us. So, we've learned that the new, 12th season installment of it's hit drama, Supernatural, will be returning on Thursday night, October 13th at 8pm central time. It got yet another day bump as it had previously aired on Wednesday nights with Arrow.
Now, it's going to be paired up with the 2nd season of "DC's Legends Of Tomorrow," which had an excellent first season by the way. So, that sounds like a pretty good Thursday night line up.
In related news, I've been hearing rumblings that Supernatural might actually finally come to an end with season 12. However, nothing is confirmed, and hope it just keeps going and going, and going like the Energizer bunny. I can't get enough of it.
Read More..>>