July 27, 2016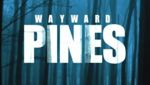 New Wayward Pines season 3 still questionable,fox currently undecided. Hey, "Wayward Pines" fans. Unfortunately, we won't be able to confirm with you, right now, if your favorite show will be back for a new season 3 as FOX currently hasn't served up any renewal announcements for the show.
I'm guessing they're still undecided or just haven't gotten around to it yet. Whatever the case, it has left a big question mark for the show's return.
Slashfilm recently reported that executive producer, M. Night Shyamalan, really wants to do a season 3. However, he thinks it should also end with season 3, saying: "I think we can say it's a three-season story. If we get the opportunity to tell the third and final season, we can finish the story."
The show is based on Blake Crouch's books, and Shyamalan said at a recent Wondercon roundtable session that the most seasons we would see from Wayward Pines, is three.
Read More..>>