May 29, 2016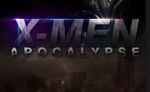 New X Men Apocalypse sequel possible spoilers revealed. According to a new report from the folks at Screencrush, there's already new, possible spoilers out about what direction the sequel for X-Men: Apocalypse will take. They say producer, Simon Kinberg, had mentioned something about it taking place in the 90's.
And the director, Bryan Singer, reportedly confirmed the 90's storyline, and also mentioned something about introducing an alien element to the mix. They also said there's a rumor floating about that the sequel might revisit The Dark Phoenix Saga, and that producer, Simon Kinberg, was indeed asked about it. His reply was: "it would absolutely be a story we could tell in a different way."
Additionally, there was a report that the sequel would start filming sometime in 2017, but then another article came out, saying it was false. Right now, there doesn't appear to be a set release date for the Apocalypse sequel.
Read More..>>